Latest Works
Television Branding Commercials for Liquor Stores North America
Art direction, storyboards, illustrations, and customization of stock illustrations for a series of Liquor Stores North America (LSNA) TV branding commercials.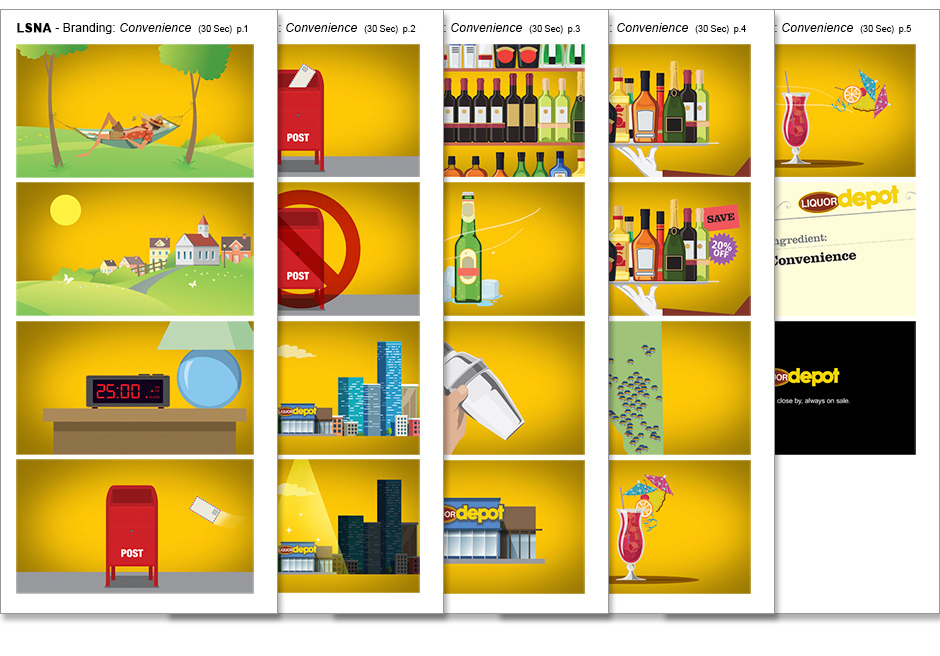 LSNA's Liquor Depot branch wanted to inform Alberta residences of the great services its stores had to offer. Three humorous and lively 30-second television spots were created to brand Liquor Depot on "Price", "Convenience" and "Delivery". The following commercial is "Convenience".
---
Guest Ninja Logo
Logo design for Premiere Suites' software tool, Guest Ninja. The software is a customized CRM platform designed specifically for the hospitality sector that handles the properties, guest services, leads, sales tracking, analytics, and communications. The logo has to be fun, approachable, animated and one-colour, and must be able to sit cleanly on the top left corner of a computer screen. It will also be used on various promotional items.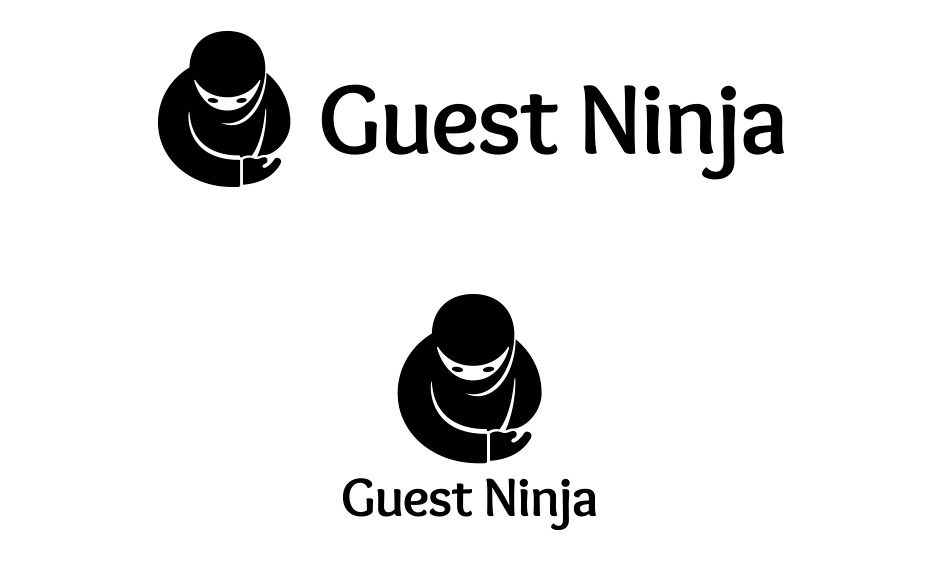 The logo depicts a cartoon ninja in a bowing, welcoming stance, ready to greet a guest. The shapes are large and black to show strength and professionalism, yet soft with gentle curves to convey approachability and friendliness. The logo is simple with a unique shape that is easily recognizable, and works well in all sizes.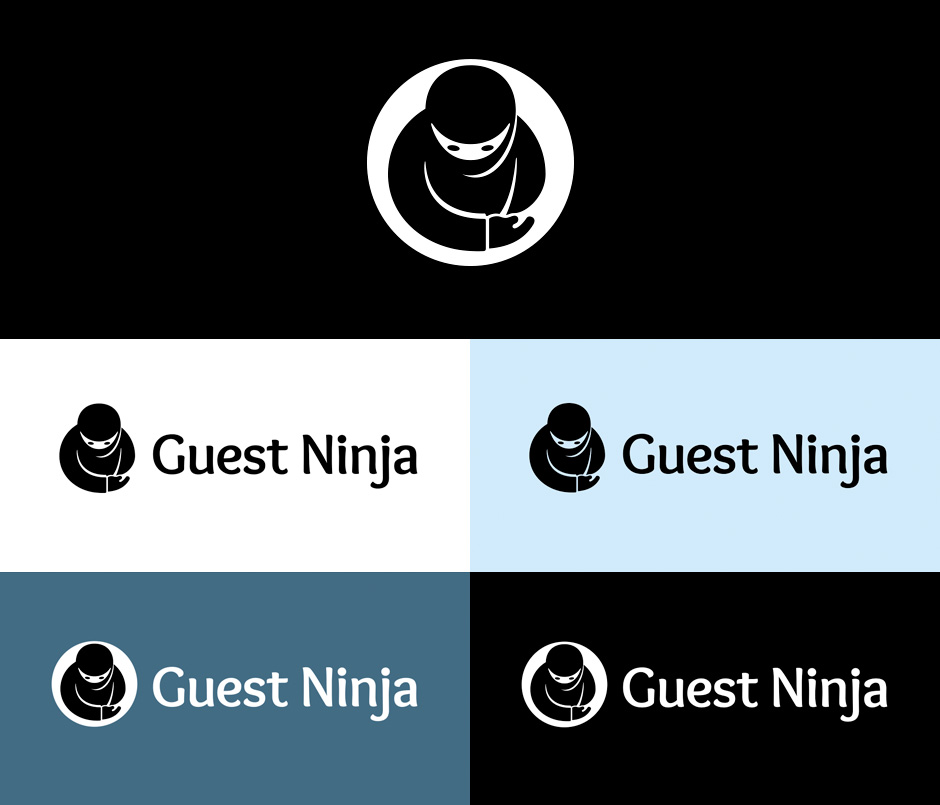 ---
Fitness Depot Heart Month Online Carousels & Product Tiles
Carousel and tile designs for Fitness Depot's desktop and mobile e-commerce website to promote their Heart Month campaign.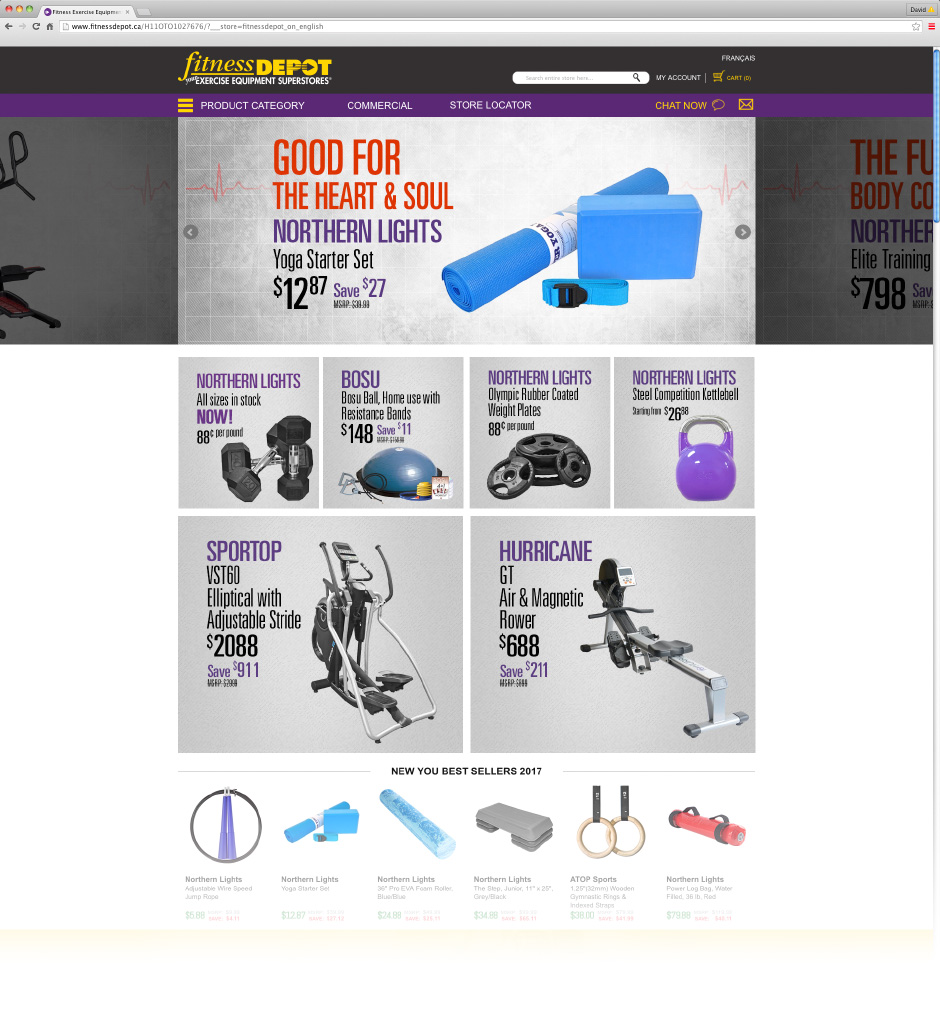 ---
Holiday Greeting
A digitally-painted holiday greeting image for family and friends.
---
Toronto Public Health Pedestrian Safety Video
Art direction, storyboards, and illustrations for Toronto Public Health's Pedestrian Safety Basics video.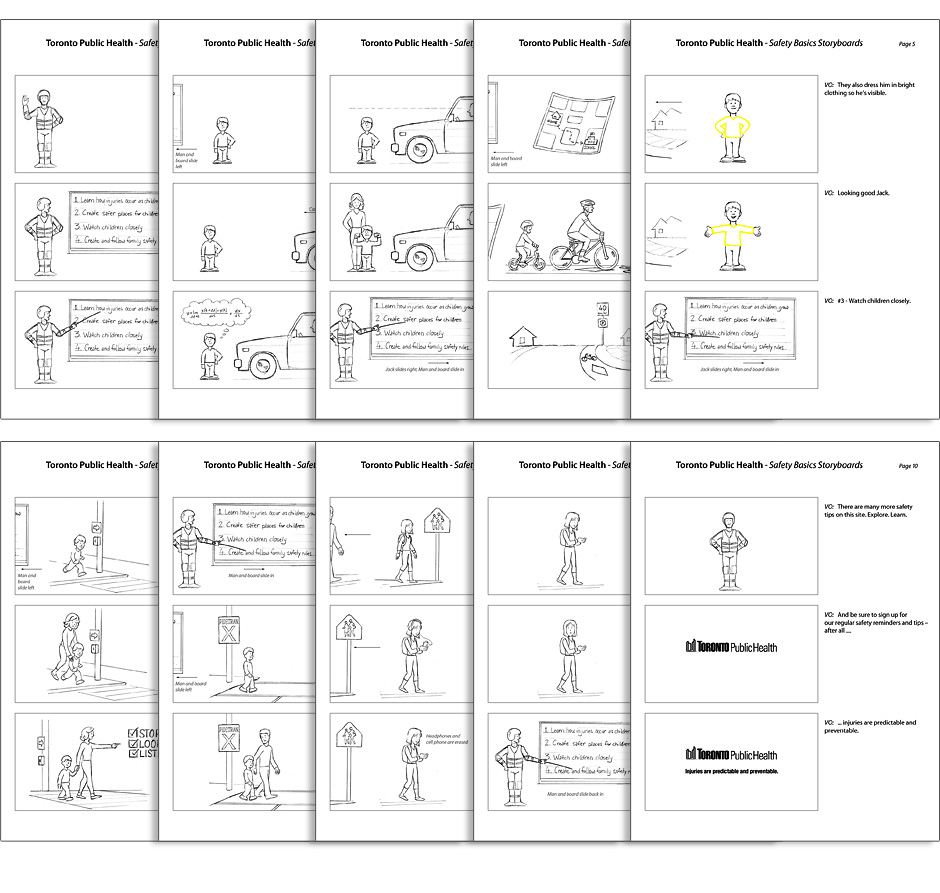 To combat the troubling rise in pedestrian injuries and fatalities with motorists, the City of Toronto needed a method to communicate safety basics to parents and children. This animation was created to delivery a serious message in a fun, entertaining manner that both adults and kids can enjoy. The video was shown in community centres, schools, and movie theatres, and was met with very positive praise from teachers, parents and children.